Escape the hustle of life and join us for a get away filled with daily yoga, stand up paddle boarding, sup yoga, mindfulness, meditation, like-minded people, and clean eating. Wilde Retreats provide the perfect combination of energizing daily classes, deep relaxation, nutritious food and fun. Wilde Retreats are about having fun and experiencing the practice which will enable you to develop strength and flexibility of mind and body. Explore places with the SUP, your body through yoga and your mind through daily meditation. Allow your heart to open to new cultures and way of living as you practice Karma Yoga or "selfless service" with the local community in Loboc.  Be amazed with the natural wonders in Bohol Island as you SUP with fireflies, swim with whale sharks,  refresh in the waterfalls, visit the tarsiers and see the magic of the Chocolate Hills.   It doesn't matter if you're new to yoga or well established in your practice Wilde Retreats suit all levels, and abilities. This retreat is in partnership with Wilde Gluten Free Beers from Australia.  Exciting gifts, beer tasting and souvenirs await all participants.  Live up to your dreams because as it is said, all good things are wild and free!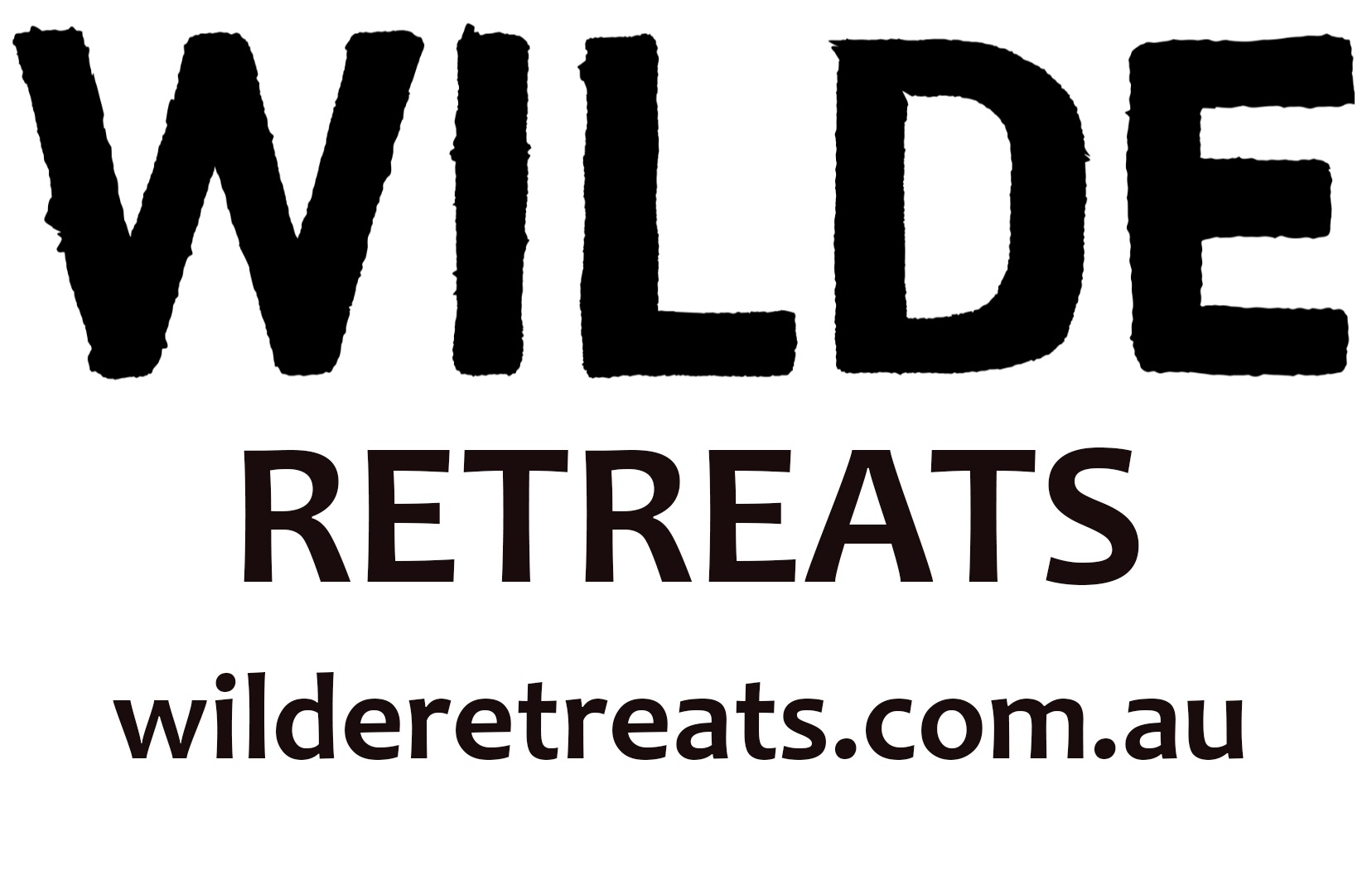 Itinerary:
We strongly recommend those who are flying internationally to arrive at Cebu Airport not later than 4pm to be able to participate in all activities.
DAY 1: April 22; Sunday
              Arrival in Cebu Airport
              *Transfer to Pier 1 to Tagbilaran, Bohol
              Transfers in Bohol Island
              Check-in at Fox & The Firefly Cottages
    18:00 Welcoming Ceremony
DAY 2: April 23; Monday
    7:00  Pranayama & Meditation with Joan
    7:30  Morning Yoga with Dane
    9:00  Breakfast
   10:00 Free Time for Karma Yoga
   12:00 Lunch
   14:00 ASI Basic SUP Lesson and Introductory SUP Yoga Class with Joan
   17:30 Dinner
   18:30 Firefly SUP Tour
DAY 3: April 24; Tuesday
    6:00 Breakfast
    7:00 Waterfall Meditation & SUP Yoga Class with Joan
  12:00 Special Lunch Buffet
  14:00 Free Time for Karma Yoga
  18:00 Dinner
DAY 4: April 25; Wednesday
    5:30 Departure for Whaleshark Tour
  12:00 Lunch
  13:00 Departure back to Bohol
  18:00 Dinner
DAY 5: April 26; Thursday
    7:00 SUP Yoga Class with Joan
            9:00 Breakfast
          10:00 Free Time for Karma Yoga/Self-Reflection
  12:00 Lunch
  14:00 Silent Yoga & the Observance of Yamas and Niyamas with Joan
  18:00 Dinner
DAY 6: April 27; Friday
    7:00 Pranayama & Meditation with Joan
    7:30 Mat Yoga Class with Dane
    9:00 Breakfast
  10:00 Countryside Tour of Bohol with Lunch
  18:00 Dinner
DAY 7: April 28; Saturday
    7:00 Pranayama and Meditation with Joan
    7:30 Mat Yoga Class with Dane
    9:00 Breakfast
  10:00 Departure for Panglao Beach Day
  12:00 Lunch
  13:00 Relax at the Beach
  18:00 Dinner
DAY 8: April 29; Sunday
    7:00 Pranayama & Meditation with Joan
    7:30 Mat Yoga Class with Dane & Closing Ceremony
    9:00 Breakfast
  12:00 Check-out & Departure
*Time schedules may slightly vary during the retreat period.
Package Inclusions:
Roundtrip Transfers in Bohol
7 Nights Accommodation in Fox & The Firefly Cottages
Full-board Healthy & Nutritious Meals everyday of the retreat
Professional Yoga and SUPYoga Teachers, SUP Instructors & Guides
ASI Basic SUP Instruction and Intro Paddle
Use of Starboard SUPs, Paddles and Life Vest
Guided Meditation Classes
Pranayama Classes
Sivananda Yoga Class
Hatha Yoga Classes
SUPYoga Classes
Karma Yoga Immersion
Waterfall SUP Tour
Firefly SUP Tour
Countryside Tour of Bohol
Whaleshark & Waterfall Tour
Panglao Island Tour
1-Hour Traditional Hilot Massage
Wilde Beers Gluten Free Beer Tasting
Surprise gifts from Wilde Retreats & SUP Tours Philippines await all participants!
Price Per Person:
| | |
| --- | --- |
| Price per Person | |
| Single Cottage | Php |
| Shared Cottage (2 persons per room) | Php |
Early bookers have the chance to get the bigger rooms with a view.
*Cebu City roundtrip transfers (car & ferry) add Php 3000 per person.
About The Teachers:
JOAN CHRISTINE PABLO-SOUPART is the resident SUP Yoga teacher and ASI Level 1 and Level 2 SUP instructor and founder of SUP Tours Philippines.  She has completed her Sivananda Yoga teacher training course in Rudraprayag, India by the Himalayan mountains last March 2017.  She has been into the yoga practice for more than a decade and who will always be a student who wants to spread the knowledge and philosophy of yoga to all, be it on land or water.  She gives daily Sivananda Yoga classes in the sports center and also teaches SUP Yoga with modified yoga poses developed for practicing safely on a paddle board.    She will also be responsible for creating nutritious meals and Ayurvedic food options that will be served through Food & Fables, the in-house restaurant of Fox & The Firefly Cottages during the retreat.
DANE SULLIVAN is the guest teacher for the mat classes for this retreat. After many years of active sports and pushing his limits, Dane's body wasn't handling life as well as it used to. With some encouragement from a close friend he took on the challenge of yoga.   Dane's first practice was at one of Newcastle's leading yoga studios where he did one of the classic 90-minute Hot Power classes. Admitting this class was one of the most physically and mentally challenging forms of exercise he had experienced, he was hooked.   As his practice developed, Dane found himself able to handle challenging situations with greater ease and a clearer mind. The one challenge that still persisted was time to practise. Dane travelled from Lake Macquarie to Newcastle multiple times a week to hit the mat and ease the mind.It was on one of these early morning travels to Newcastle that the idea was sprung "Open a studio in Lake Macquarie". From this, his mission was set: become a teacher and share the transformational experience with more people.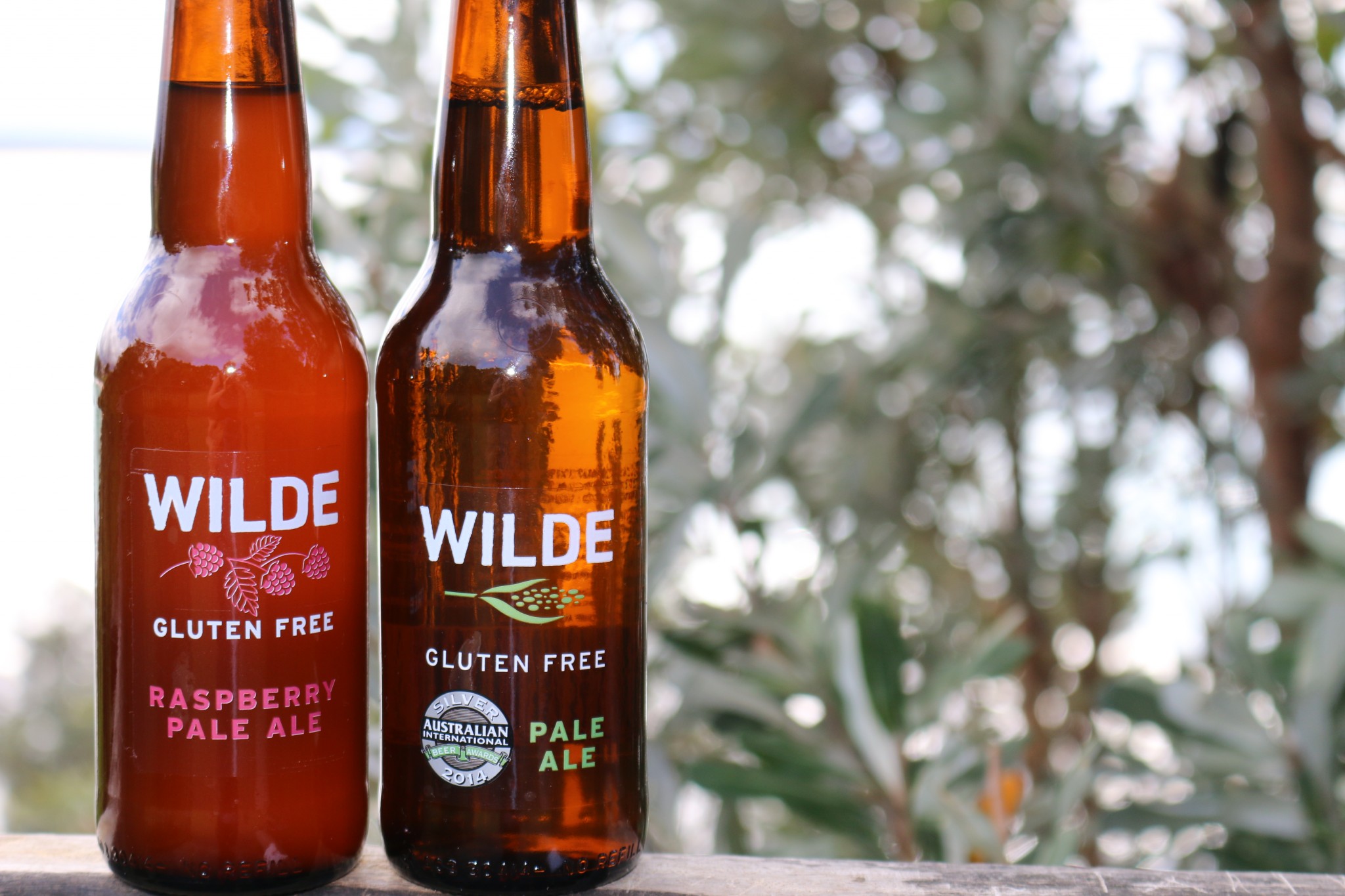 We at Wilde are diving headfirst into the clear aqua in our pursuit to bring you opportunities to increase your wellbeing. Wilde Gluten Free Beer is the only beer in the world to be certified Fodmap Friendly along with: gluten free, sugar free, preservative free, vegan and paleo. A healthy mind is as important as a healthy body. Our values, choices, and the pathway that we move on can impact our ability to live life full of happiness, abundance, and health. We aim to provide positive experiences to nourish and refresh your body and mind.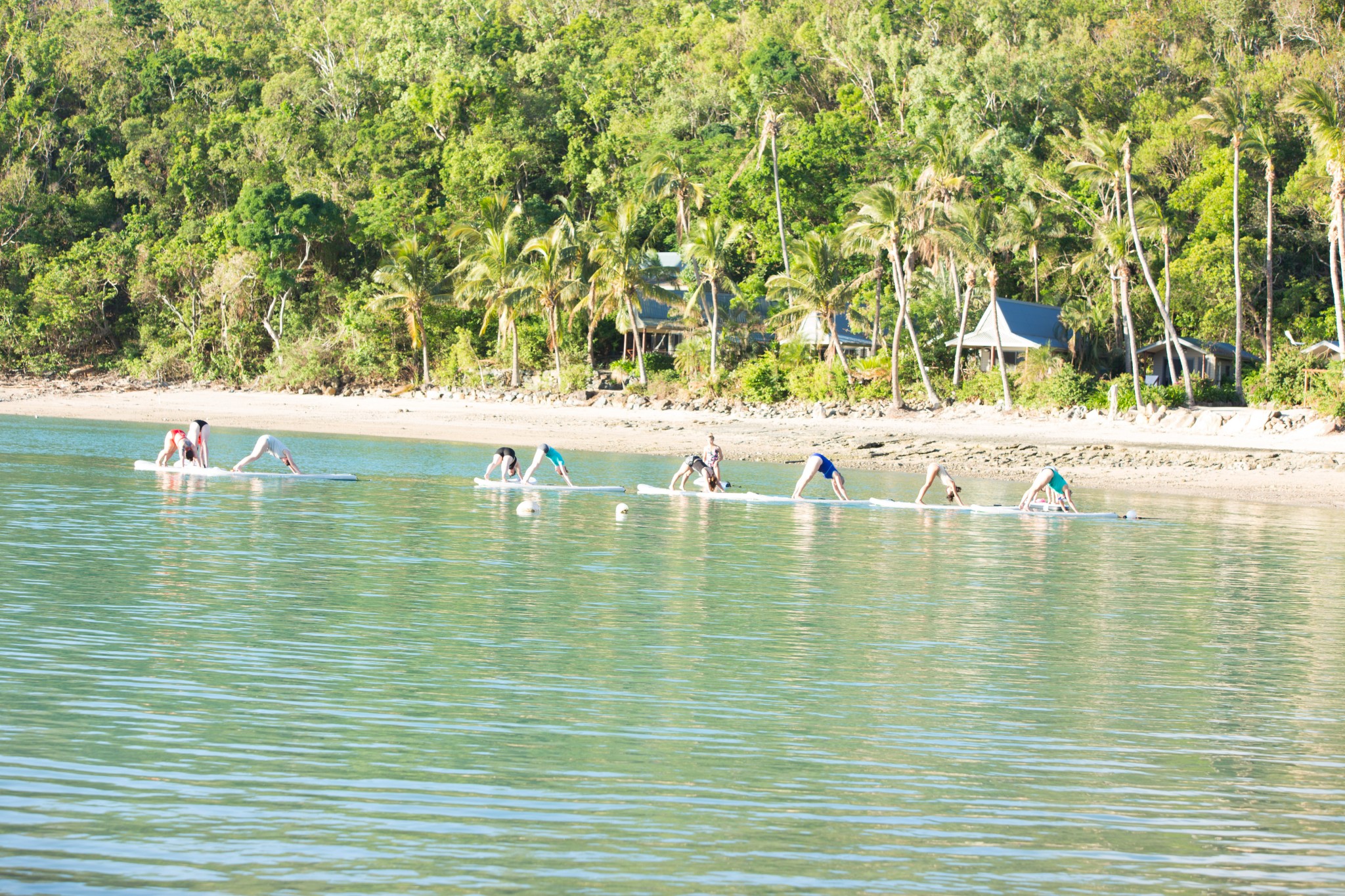 Activities:
1) Daily Guided Meditation
Every morning before the start of the day, there will be a 30-minute guided meditation practice.  The practice begins with pranayama to assist in the concentration of meditation.  We will establish the tone of the day with positive thoughts and good intentions. Meditation assists the union of the body and mind before the physical practice of the yoga asana.
2) Pranayama – Proper Breathing
Pranayama is the ancient science of controlling the breath because the breath is the source of our life force, our prana.  Learn the proper techniques of breathing and how to effectively use it in our daily practice of yoga and overall well-being.
3) Yoga Asana Classes
The yoga classes on the mat will be in the style of traditional Hatha Yoga and Sivananda Yoga.  These gentle and classical yoga style are the foundation of any yoga class today and are proven beneficial in keeping the body strong, flexible and healthy.  We will let you explore these the two variations for a dynamic, fun and challenging practice.  This may be a surprise but the main goal of our yoga practice is for you to sit comfortably for a long time during meditation.
4) SUP Yoga Classes
The practice of yoga on a paddle board focuses on concentration and finding balance in the body.  This will improve your stability,  strength in your core muscles and enhance the feeling of being connected with mother nature.  Adding the element of water into the yoga practice brings fun, new challenges and a different sense of calm to an individual.  We will carefully teach and individually treat those who are beginners and non-beginners to SUP and Yoga for a safe and mindful practice.
5) Karma Yoga – Immersion with the Local Community
Karma Yoga means doing "selfless service." In this practice, we will allow our hearts to fully open to the service of others to build up good karma in our life.  In Valladolid Village where the retreat is located, lives a simple community earning their living in simple ways through farming or using local resources for livelihood.  What we intend to do is to reach out to them, help them in their planting or harvest, help them make their products or crafts and in this way, we can also learn from them new knowledge and experiences.
6) Firefly or Fullmoon SUP Tour
As the night unfolds, a magical place comes alive. Hundreds of fireflies light up their home tree which is called the Mother Tree. The only way to see the Mother Tree is by paddleboarding your way in the river. Our Firefly SUP Tour takes you on this special adventure in the night. This tour usually takes about 2 hours of leisure paddling in the calm waters of Loboc River.
7) Whaleshark & Waterfall Tour
The Philippines is only one of the few places in the world where you can swim with the biggest sea mammals in the wild.   Whalesharks are considered to be the gentle giants of the sea.  You may not touch them during the time you are in the water but just seeing them swim next to you is pure bliss.  After swimming with the whale sharks, we will have a buffet lunch on the beach.  After lunch, we will then visit a nearby waterfall to refresh and wash off the salt water from the sea.
8) Countryside Tour of Bohol
When in Bohol, one must definitely see the spectacular and mysterious Chocolate Hills. The viewing point is about an hour from Loboc and along the way, we will visit the Hanging Bridge, Man-made Forest and Tarsier Sanctuary where the smallest primate in the world can be seen in their natural habitat.
9) Panglao Island Beach Day Tour
One cannot miss going to the beach when you are in Bohol.  We will also have a little trip around Panglao Island and have organic lunch in Bohol Bee Farm before heading to the white sand beach.  We will have an awesome time relaxing, chilling at the beach and sip some cocktails and Wilde Gluten Free Beers during sunset to celebrate our time in this retreat.
10) 1-Hour Hilot Massage
A traditional Filipino healing massage is the best type of massage to have after doing some physical activity.  This type of massage is good for releasing tension in the muscles, calms the nerves and neutralizes energy points in the body. It is performed by a "Manghihilot" (a healer)  when one feels a little under the weather or has a slight pain in the body caused by stress or minor accidents. You can book this full body massage anytime during your free time at the retreat.